START OF SUPERSOCIAL
A New
Perspective On
Being Together
Samsung Design Membership 2023 《Super Social》
presents a new perspective on being "together"
and sheds light on different forms of being "together"
by different individuals, to properly understand the changing world.
THE CONCEPT
ABOUT SUPER TOGETHER
[01]
Super Together
What comes to your mind when you hear the word "together"?
It's not always easy to empathize with the conventional image of being "together",
which reminds us of always living selflessly or a people gathered around the table as one happy family.

While people who make up society are becoming more diverse, the traditional meaning of "social" remains unvaried.
THE CONCEPT
ABOUT SUPER RULES
[02]
Super Rules
Depending on the situations and tastes of the individuals, the range and method of being together can be immensely diverse.
We sometimes welcome those who couldn't be "together" with us in the past, or paradoxically, we choose to be alone to end up together.

Instead of a uniform way, we defined Super Rules as our individual way of being together.
This concept doesn't refer to one standardized direction but pursues varying forms following the phases of time and individual diversities.
THE CONCEPT
ABOUT SUPER SOCIAL
[03]
Super Social
To understand the world properly, we should shed light on each person's Super Rules with broader perspectives.

In order to capture the reflection of various people living in an ever-changing world,
we propose Super Social: a wider meaning of Social, a together beyond together.
Members of Samsung Design Membership explored the world with wider perspectives on togetherness and discovered 9 Super Rules for 2023 MEP exhibition.
By observing and understanding various individuals, the Super Rules of the 9 teams
were developed into Super Things, which are 9 design solutions that will solve our daily problems. How about coming up with your Super Rules in your everyday life
while seeing 9 different design projects?
Meet Supersocial
Exhibition Site Scene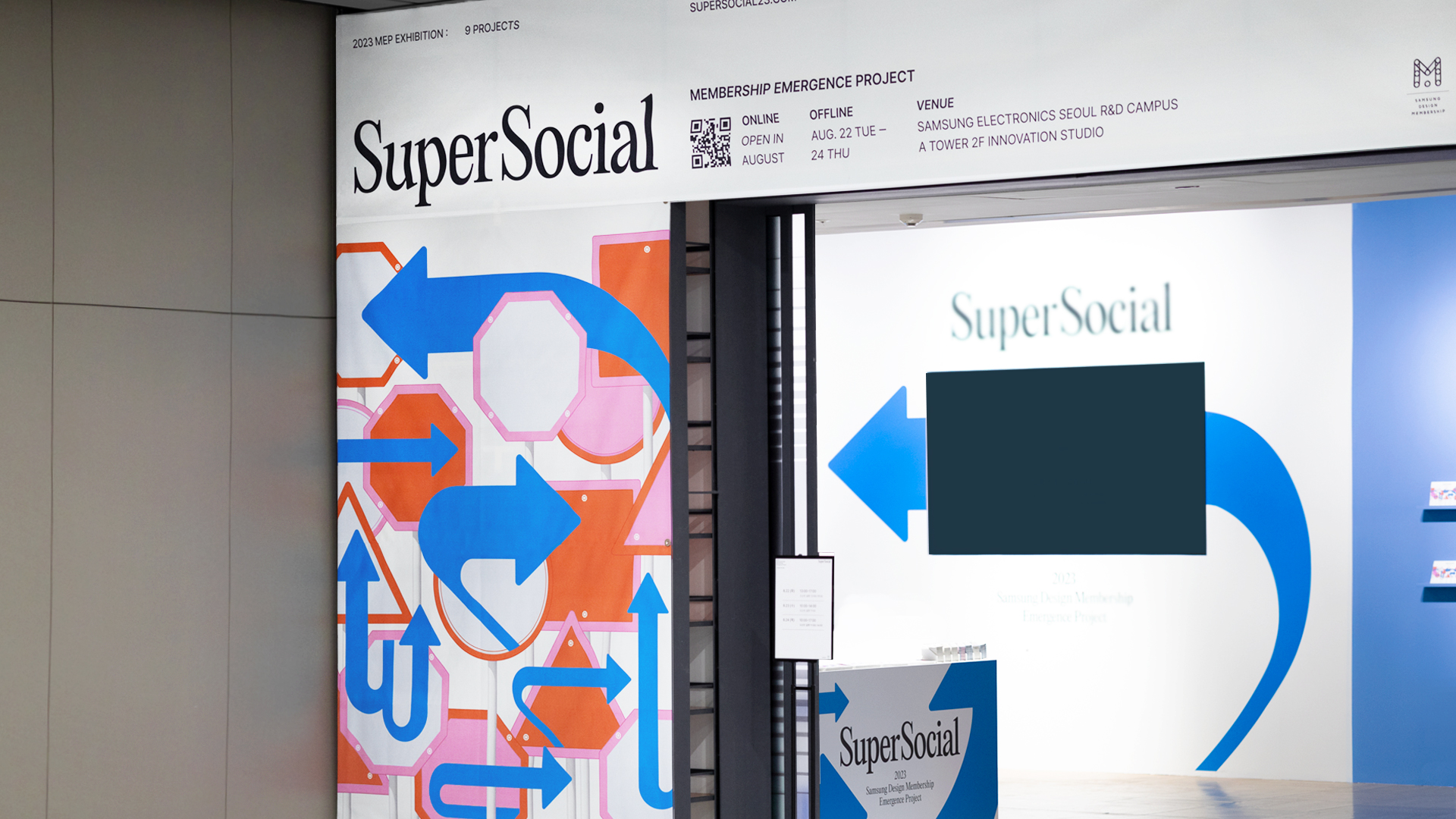 The exhibition 〈Super Social〉 shows you in steps the various forms of living together.
The audience will first see 〈Super Together〉 which offers
perspectives of a new 'together' and watch 〈Super Rules〉, the video clips that show the way of being together. Finally, the audience will reach 〈Super Things〉,
the design solutions that are developed from each definition and action plan.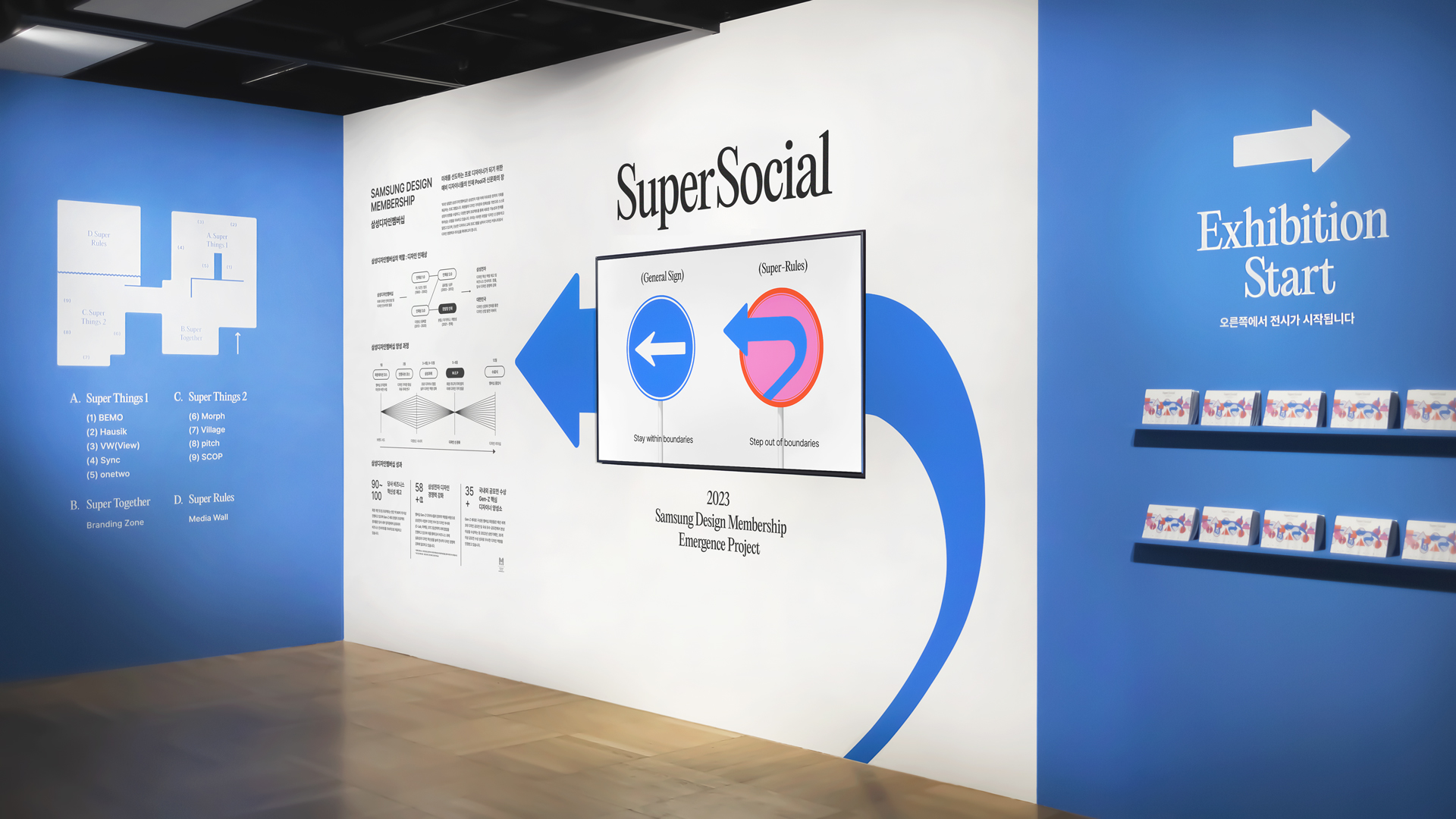 In the branding zone 〈Super Together〉 you will see and experience expanded ways of being together.
You will be able to see 9 signs that each show a way of being together.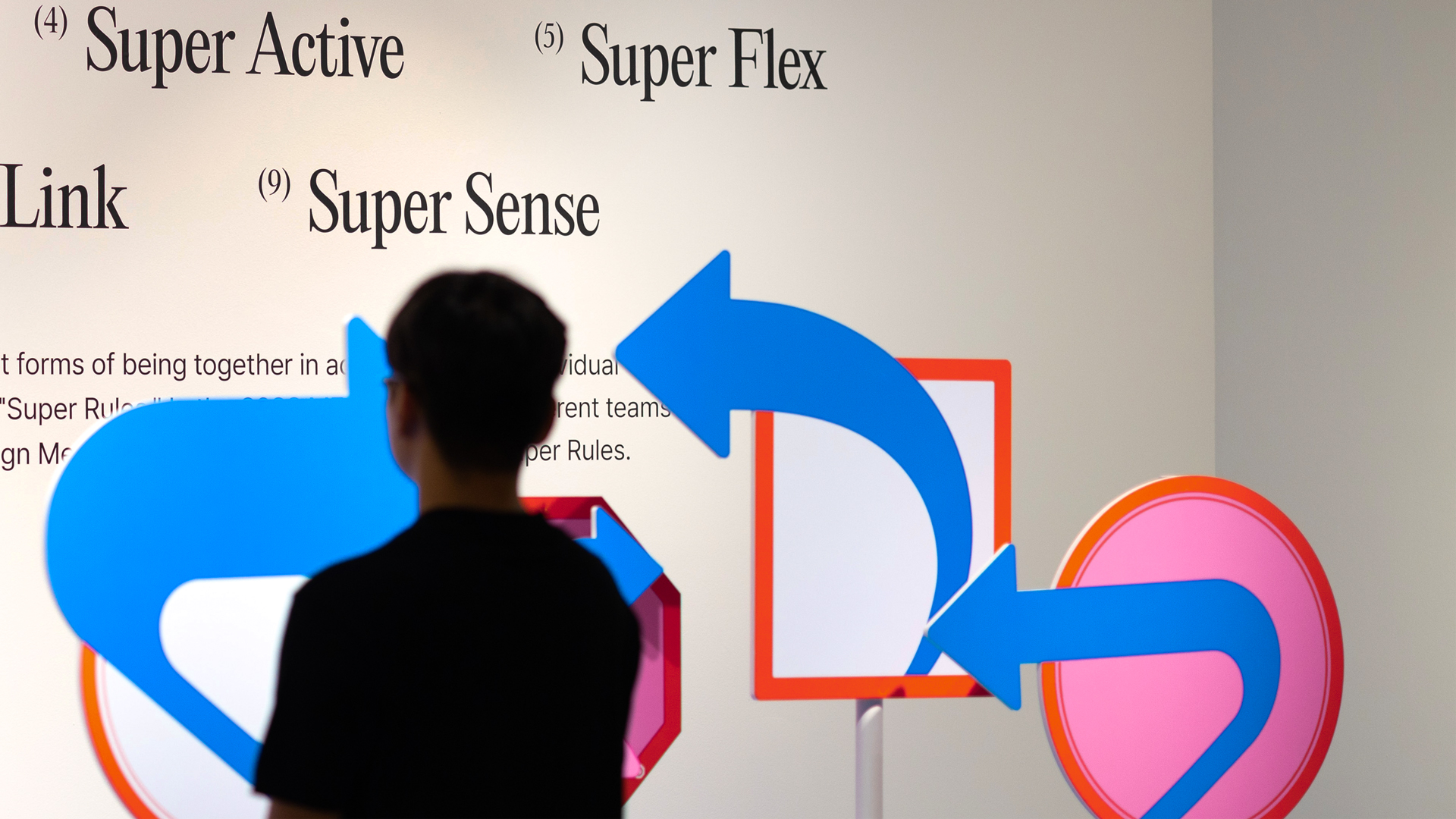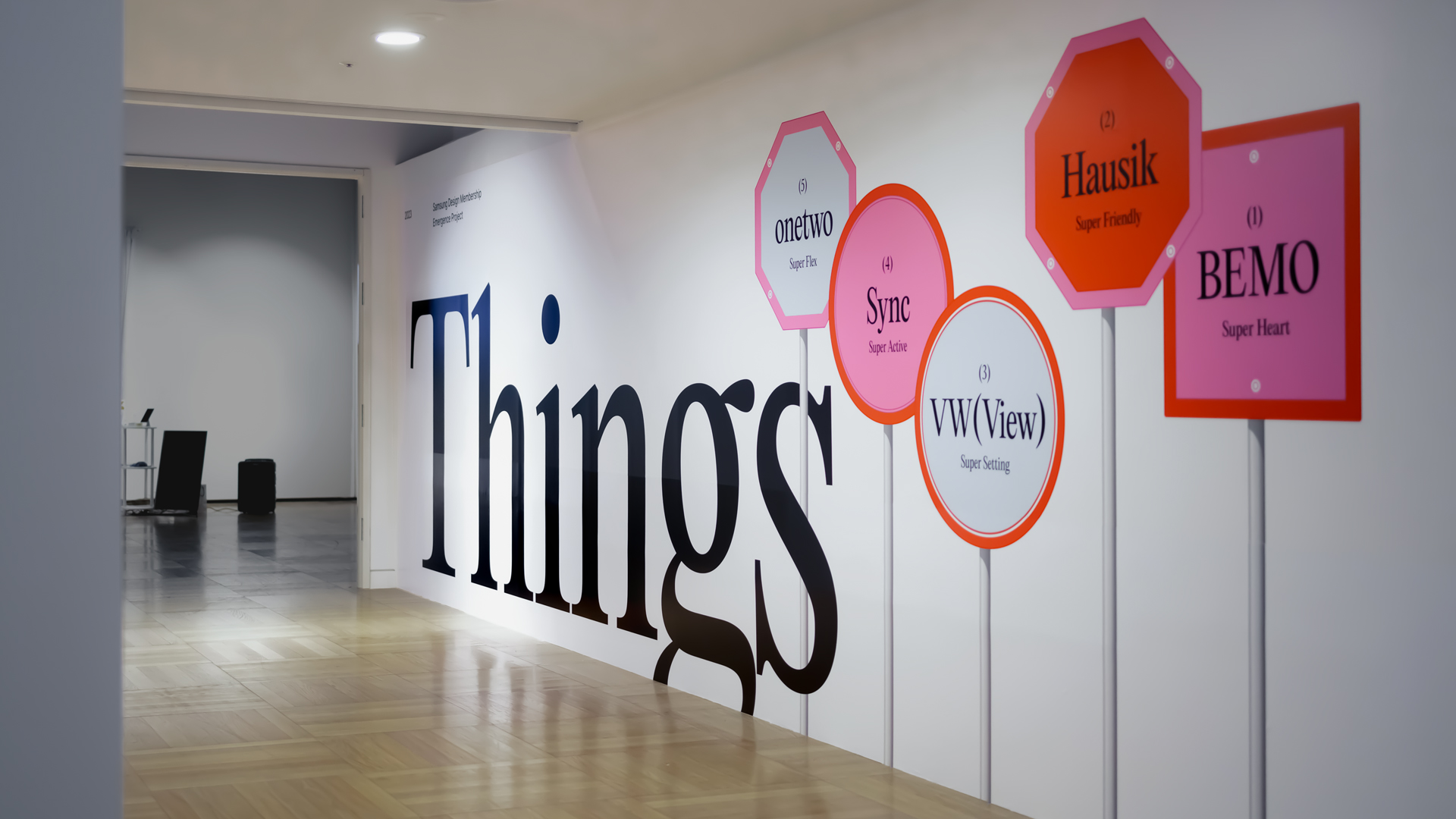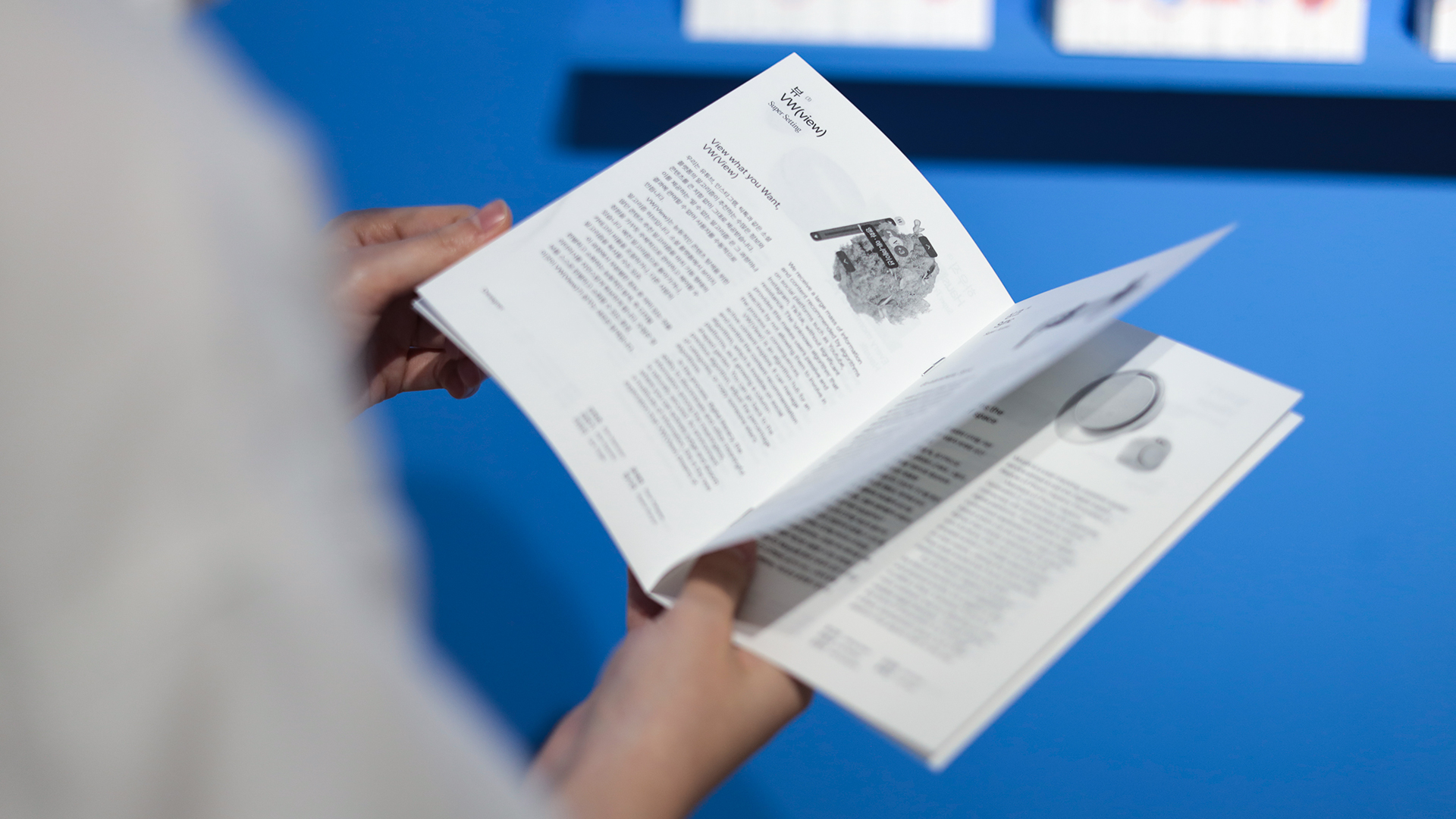 The 9 design solutions that the members of
Samsung Design Membership found were developed into 9 Super Things. What way of being together did we find?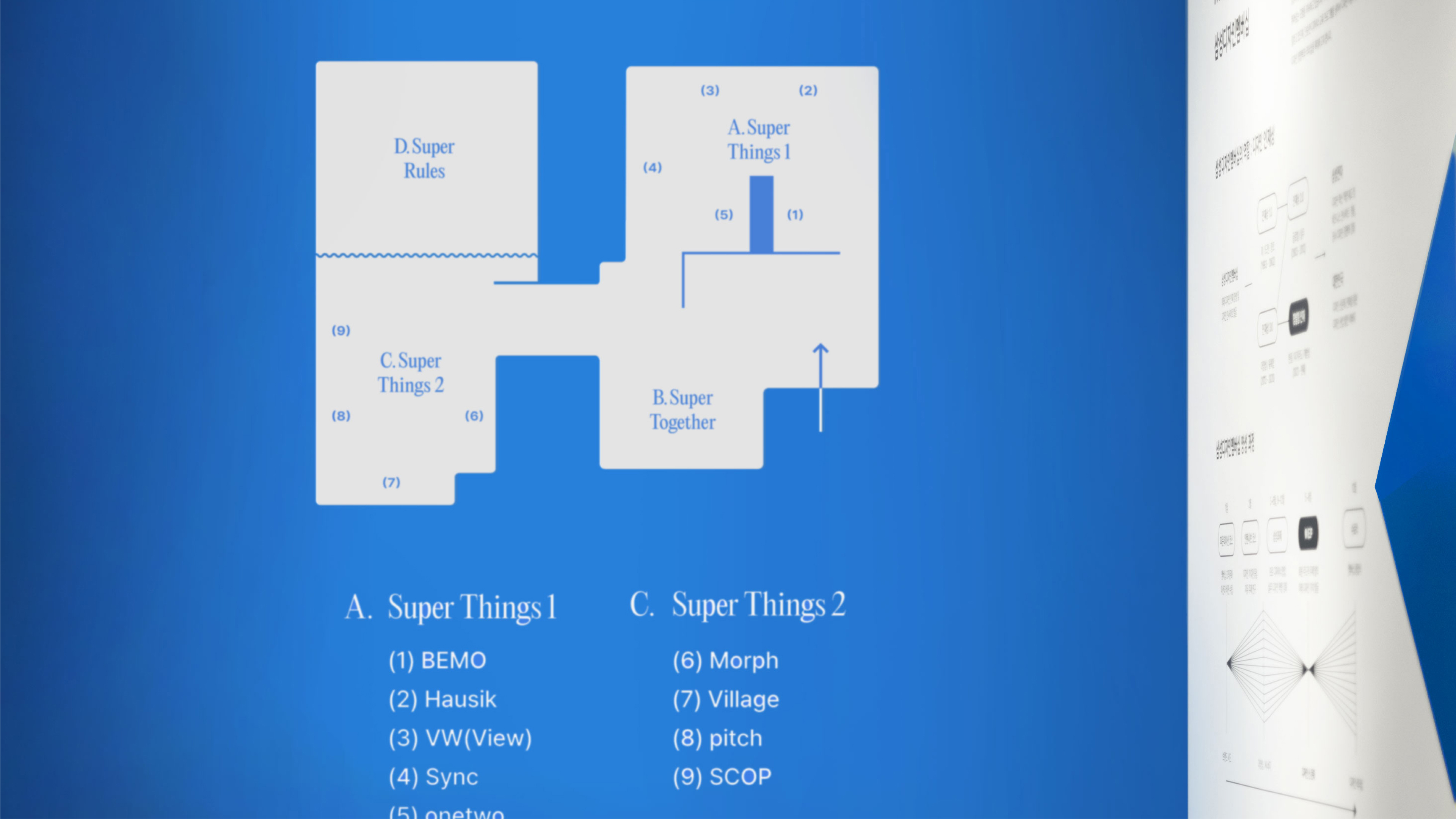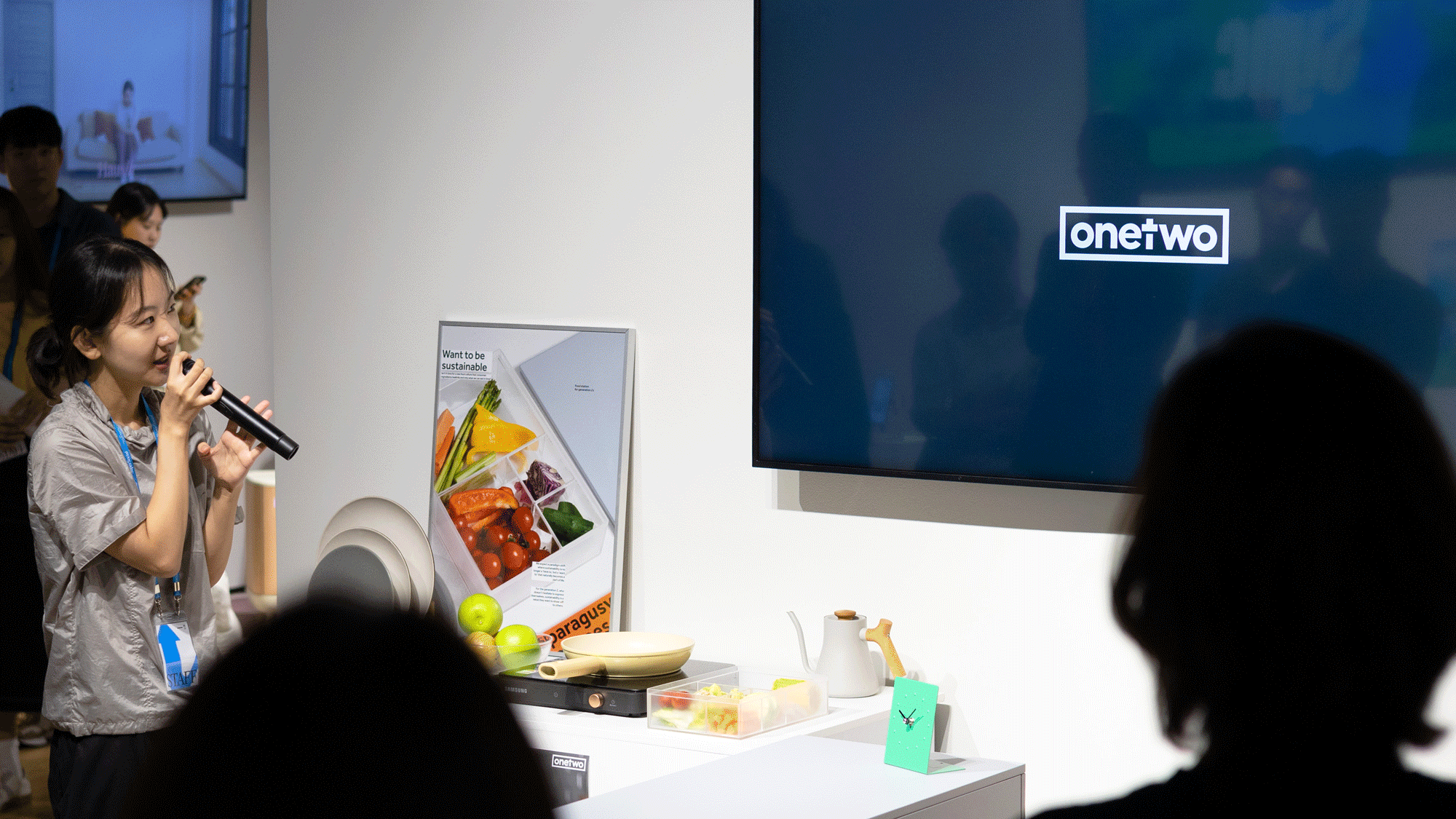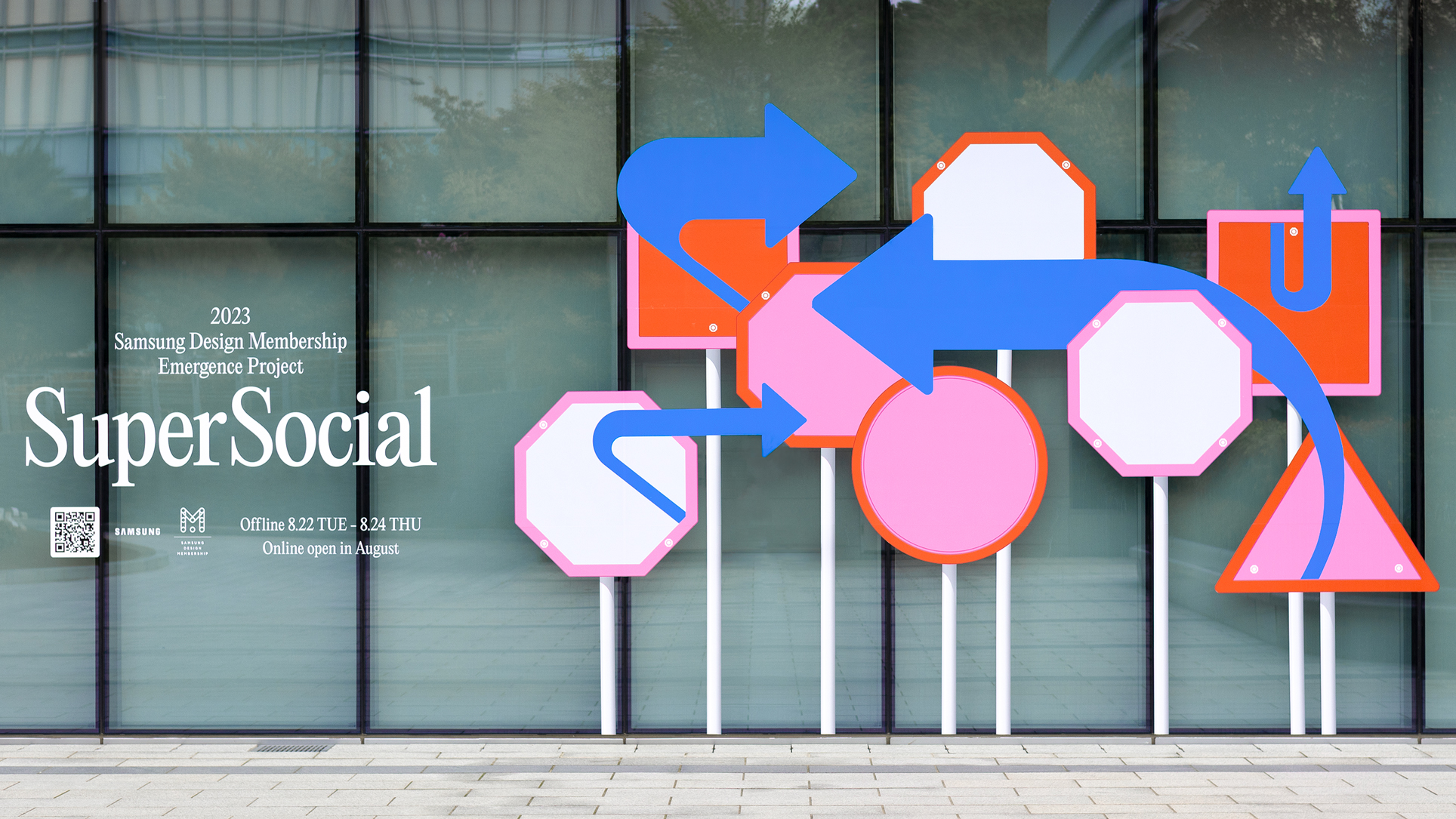 The signs will show you the 9 projects that include Super Rules through scroll interactions.
In addition, you will be able to see Super Social's stories of ""together"" interactively. Discover each team's vision of ""together"" on the Web Exhibition vividly.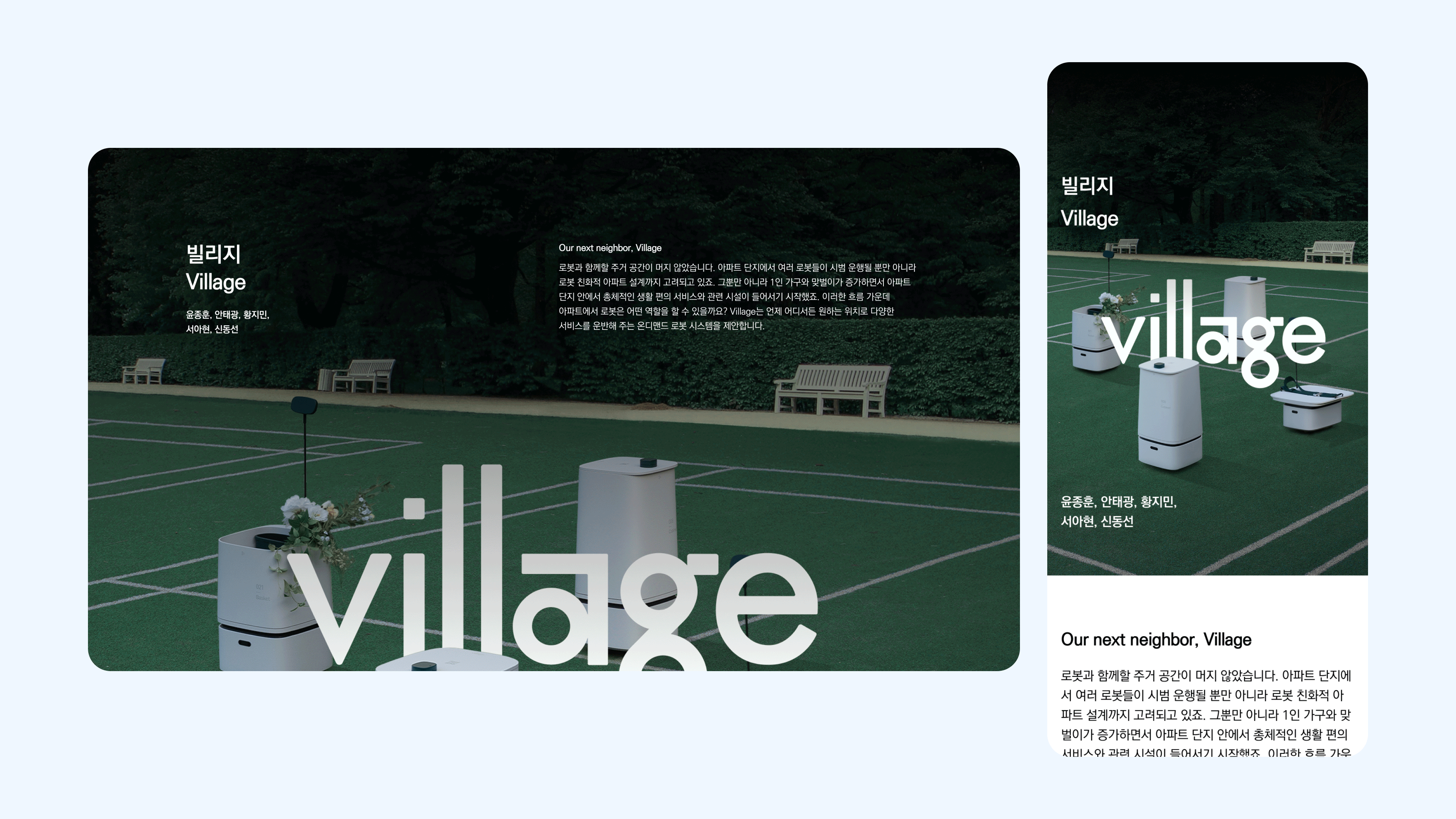 Once you have finished watching the exhibition you can make a Super Rules card,
thinking about how to practice a method of being together in your daily lives. Just through a simple process, you can make a record commemorating the 2023 MEP exhibition.
Share your card freely with others and share each other's Super Rules!
Merchandises & Graphic Details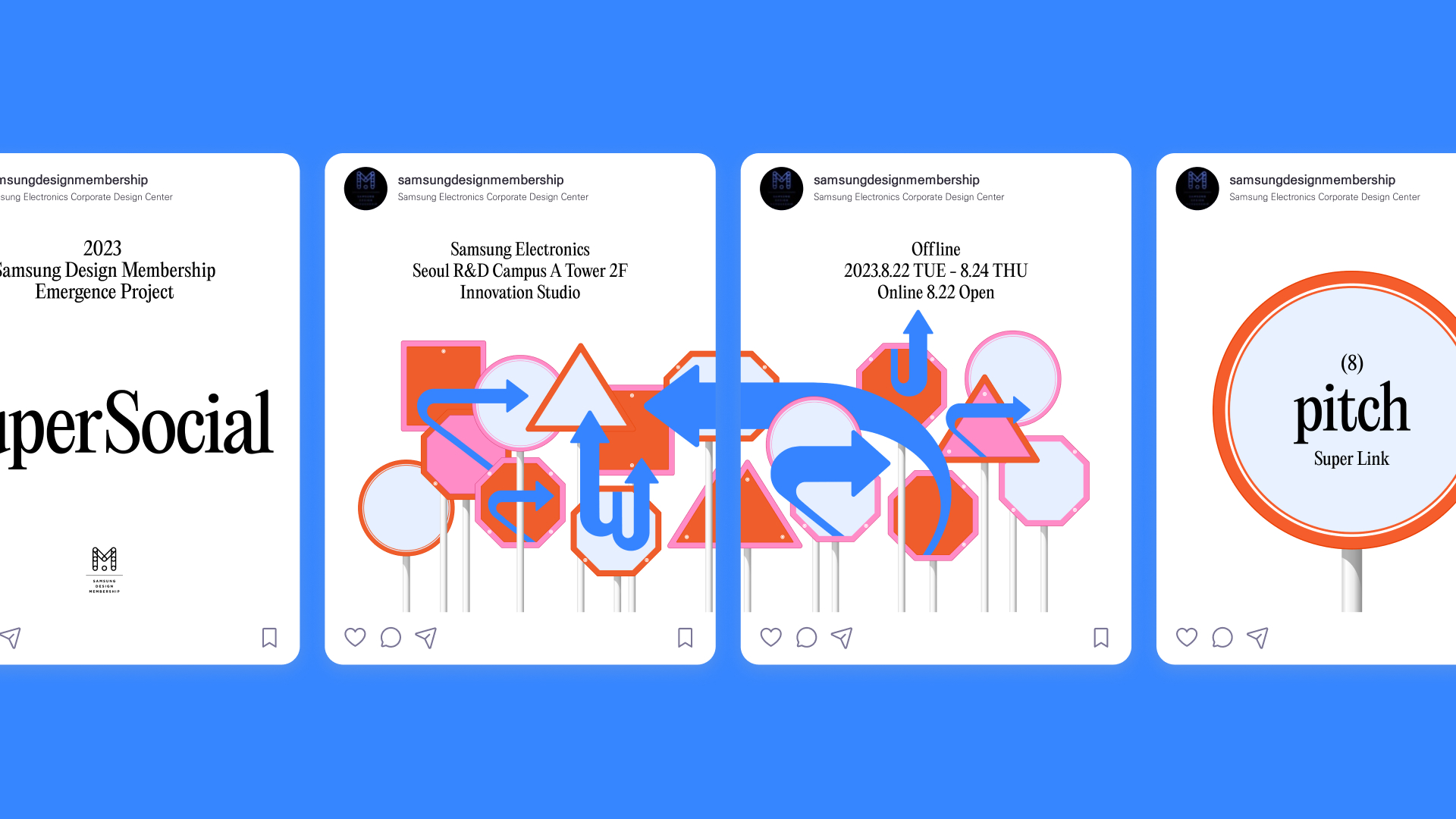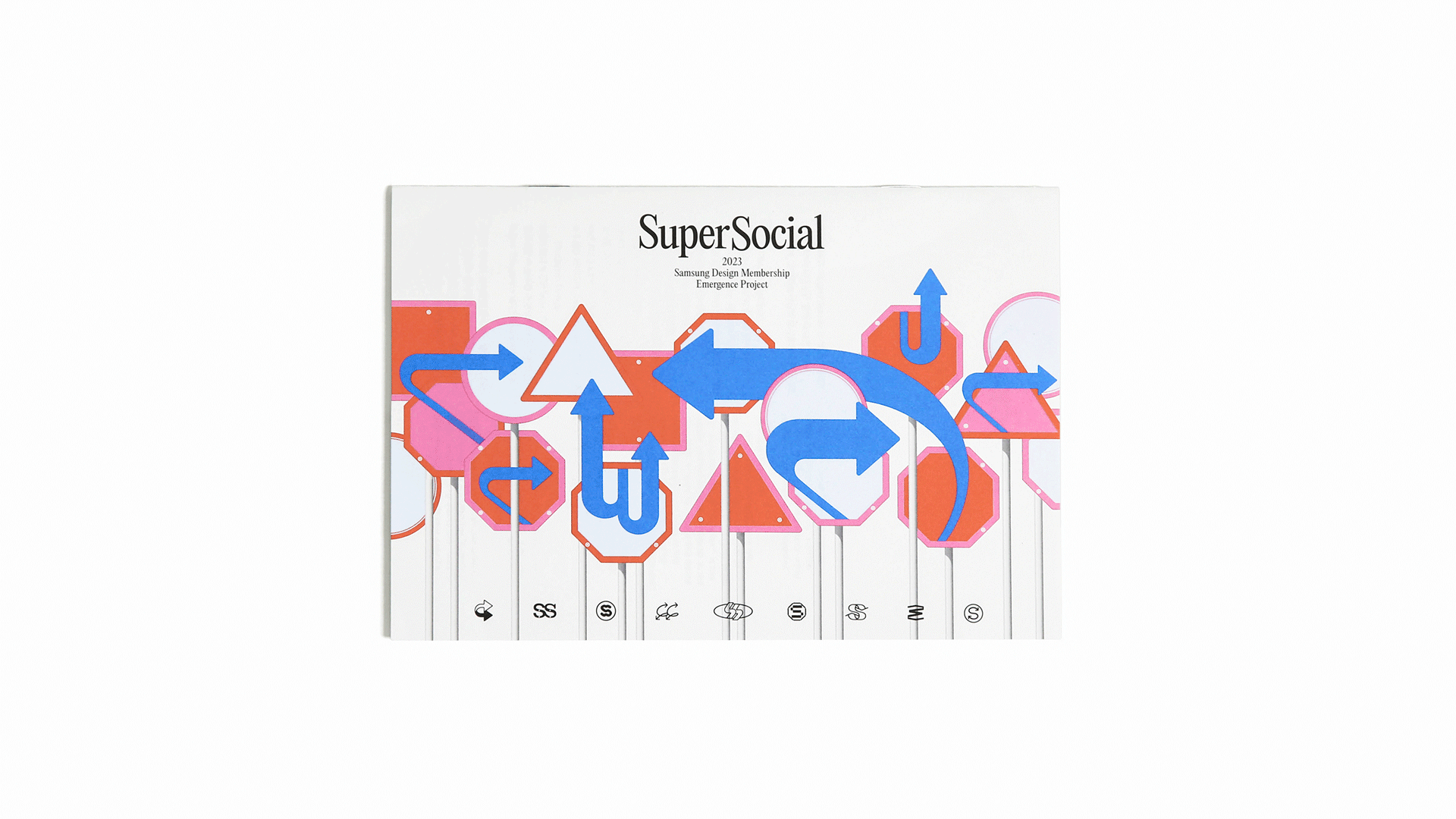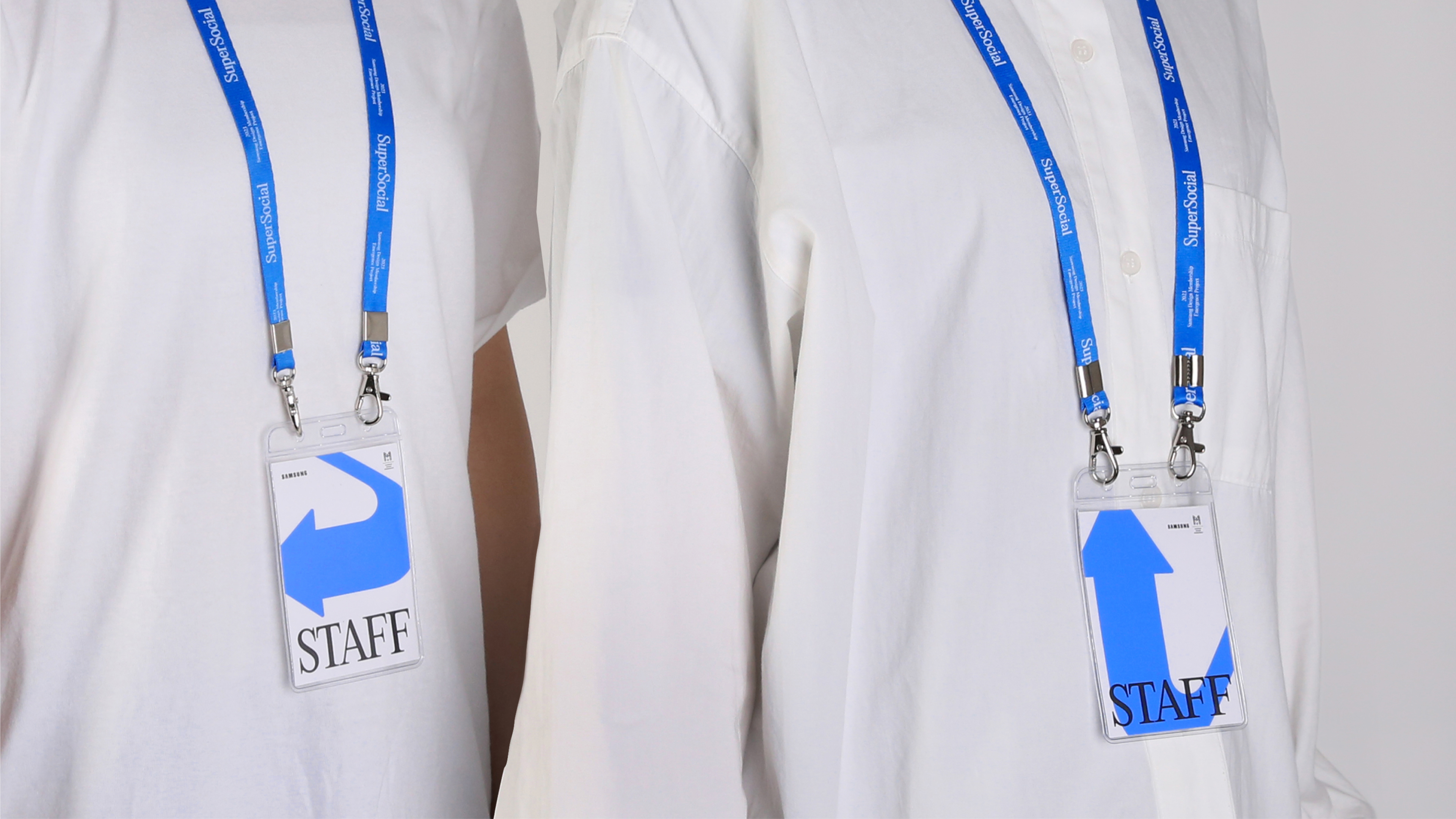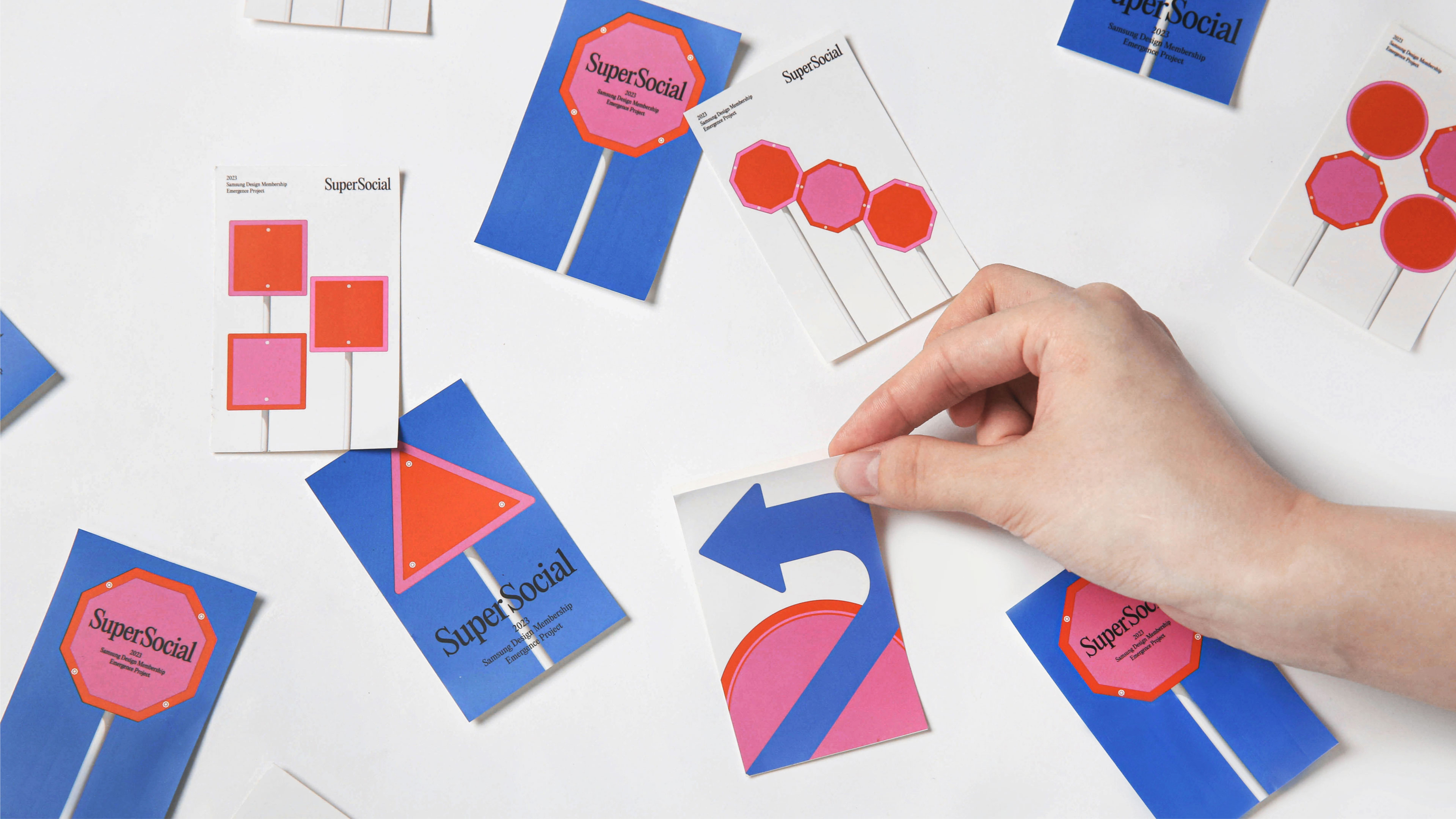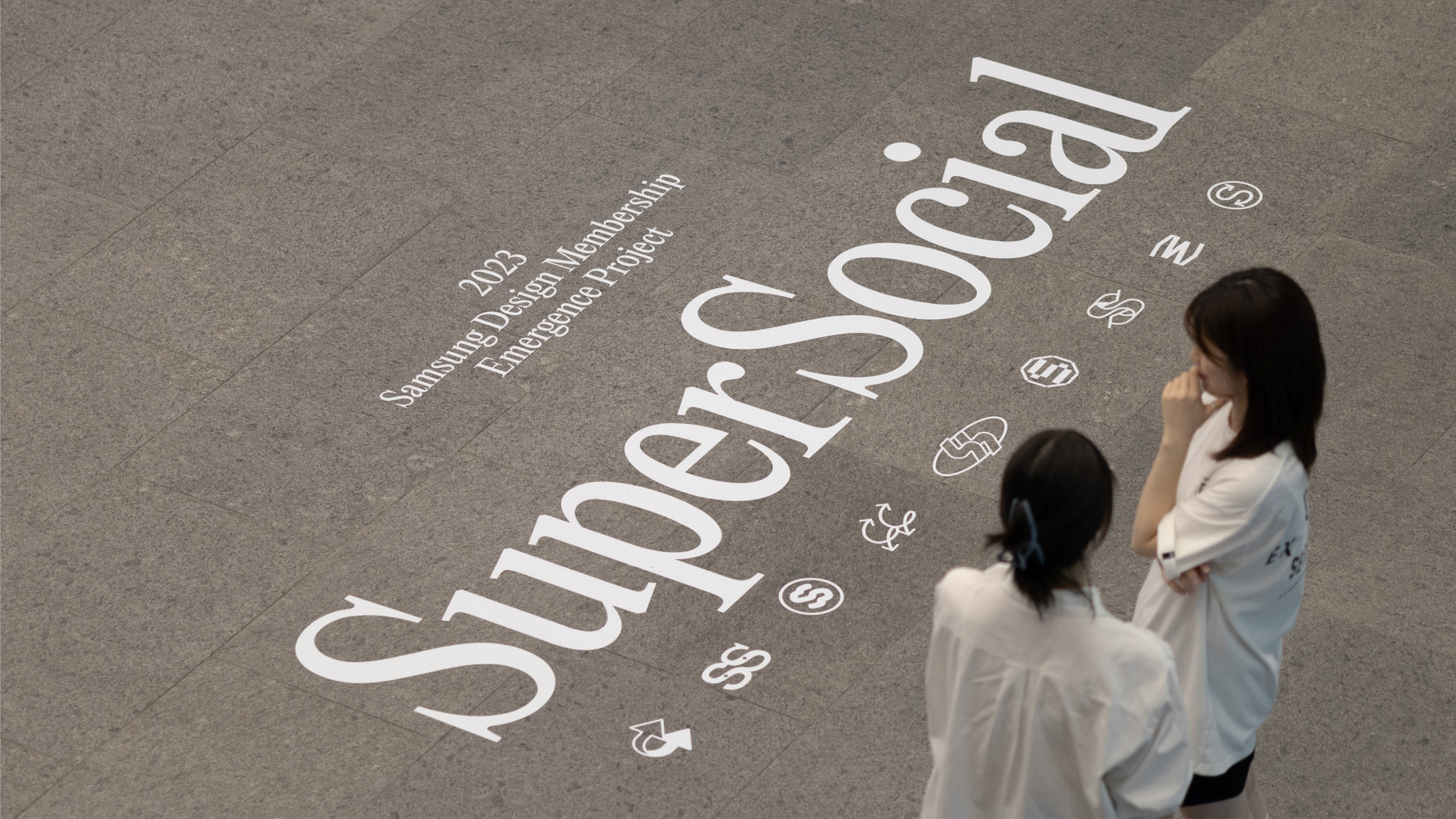 Designer of
Branding
Thanks To
SDM Development Director
SDM Development Director
Humanities Professor
UX Professor
Web Developer
Film Videographer
Film Assistant
Photographer
Translator
Algorithmic Advisory
ID Tutor
UI Tutor